Overview
Qvinci syncs budget data for the entire current year, rather than just year-to-date. This is achieved with a new rolling date range Year-to-End. Please note that this date range does not sync future actuals, only future budgets.
Qvinci can only sync budget data from QuickBooks Desktop and QuickBooks Online files. You can read more about syncing budgets from

QuickBooks Desktop here, or

QuickBooks Online here.
To see future budget data, select the appropriate option: This Calendar YTE, This Fiscal YTE, Last Two Calendar YTE, or Last Two Fiscal YTE date ranges from the Column Chooser. This option is only available for Profit and Loss Monthly.
Annual Budget JumpStart Templates
The full current year budget data is now included in two of our

JumpStart Templates in the Qvinci Gallery. To find the Qvinci Gallery a user simply needs to visit Reports & Libraries > Libraries > Qvinci Gallery.
The BvA YTD vs Annual Budget template provides a high-level overview of where your financials stand compared to the annual budget. This bird's-eye view will allow you to quickly spot areas where performance does not meet forecasted expectations.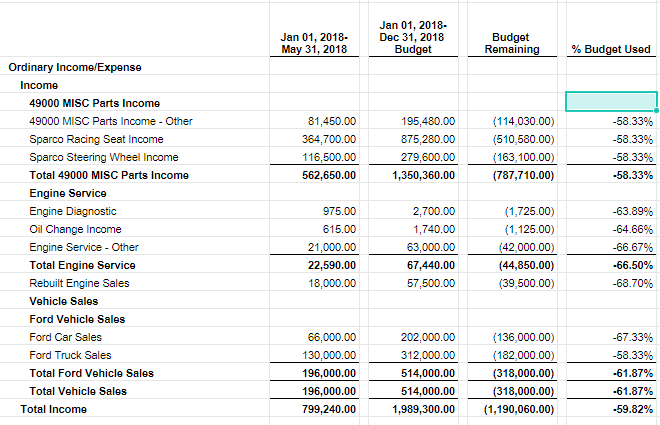 The BvA Year by Month & Annual Budget templates contain these same columns, plus detailed columns for each month of the year to give a more in-depth look.
As always, you can

use the Column Chooser to customize your BvA options.
---
Have Questions?
We're More Than Happy to Help
Schedule a call with Customer Success below, email us at support@qvinci.com or call us at 1-512-637-7337 Ext. 1 Available M-F, 7:30am-6:30pm CT and it is always FREE!