Overview
In Qvinci, the management of users who have administrative access to set up other users will have a My Users tab. The My Users tab allows a management user to easily view and manage users whom they have personally set up in Qvinci.
Navigate to My Users Menu
Step 1. From the Manage > My Users navigate the grid to view all users you have set up.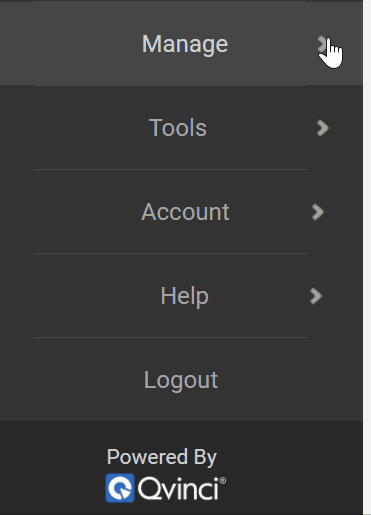 Step 2. Click in the column headers to sort each column by ascending or descending order.

Step 3. Click the Filter
icon on each header to filter or search for a specific dataset in a column.

Step 4. Click the email address to Manage a particular user.
Manage Users
Step 1. From the Manage > My Users menu click the desired user's email.
Step 2. This action routes you to the Manage > Users tab for user management.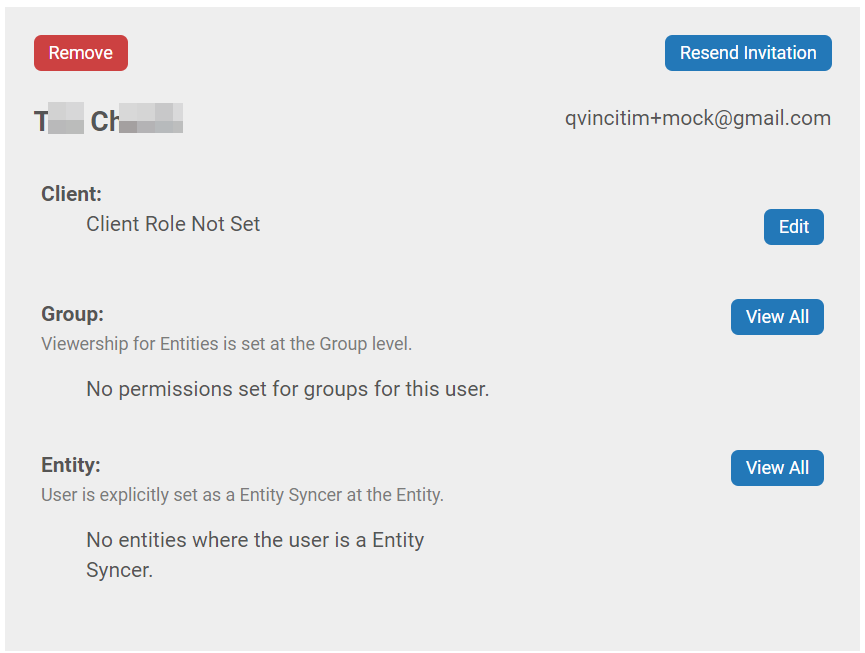 Step 3. From the Users tab, you may click on the desired user and remove, resend their invitation for Qvinci access, or click on Edit to change their client-level role.
Step 4. View would provide you a view of all the Groups or Entities that this user has assigned to them.
---
Have Questions?
We're More Than Happy to Help
Schedule a Call with Customer Success below, email us at support@qvinci.com or call us at 1-512-637-7337 Ext. 1 Available M-F, 7:30am-6:30pm CT and it is always FREE!