Overview
We've implemented an update to the As Of Date interface. Our users find this to be a quicker and more intuitive process. Previously, setting an As Of Date involved having to update the Accounts Lookups page, the date had to be entered in a certain format, and only users with Admin or Leader roles had access to updating. Now, As Of Date settings are easily visible and accessible for all users with new options.
A Video Introduction to the As Of Date Interface
Summary
This feature improvement benefits our users in several ways:
Sets a default, relative, or custom date for reports to use for all users.

Ex: Run all reports based on "last month" as the ending reporting period.

Ex: Run all reports with an ending reporting period of 3/31/2021.

Sets a unique relative or custom date for individual client companies.

Ex: When a specific client is routinely late providing a date to the accountant, it may be desirable to have reports 2 months back from the current month on a regular basis.

Allows users to change the reporting date on the fly when running reports or exporting packages.

Ex: As an individual user, I want to override the default As Of Date shown above and run a report or package that I select using 5/31/2021 as the ending reporting period.
❗ NOTE: As Of Date is not compatible with P&L Weekly, A/P Aging, A/R Aging, Expense by Vendor, and Sales by Customer reports, as these reports do not support the As Of Date functionality.
All users will now have the option to change the As Of Date using the new option next to Filter Entities located at the top of the screen.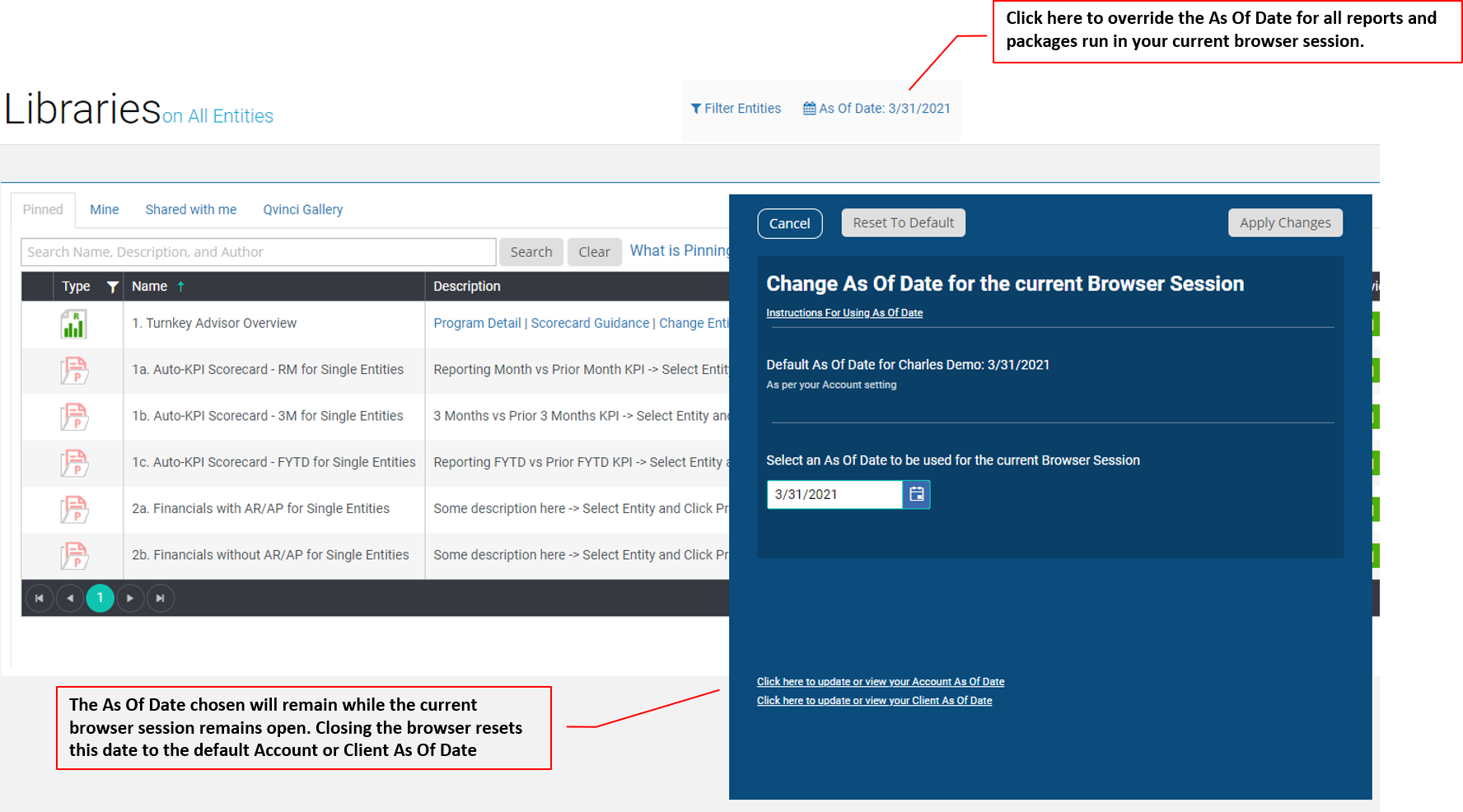 Attention: Users with Admin, Leader, and Manager roles will have access to the new As Of Date options under Reports & Libraries.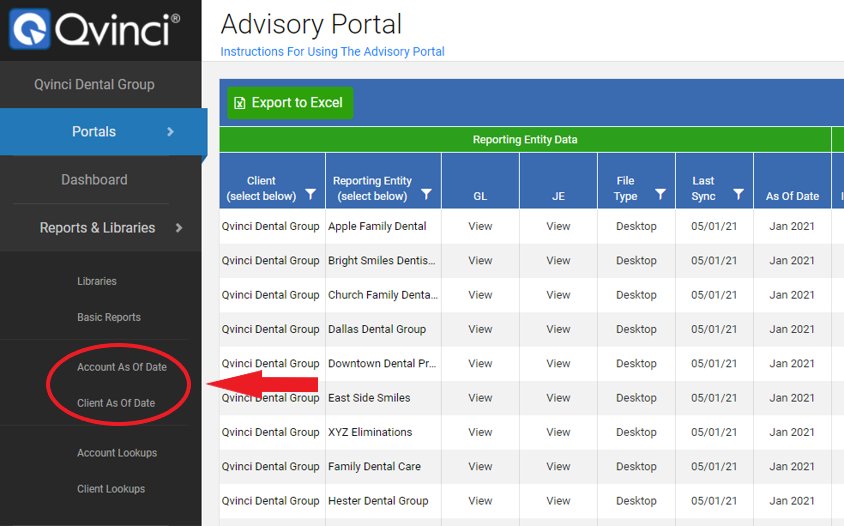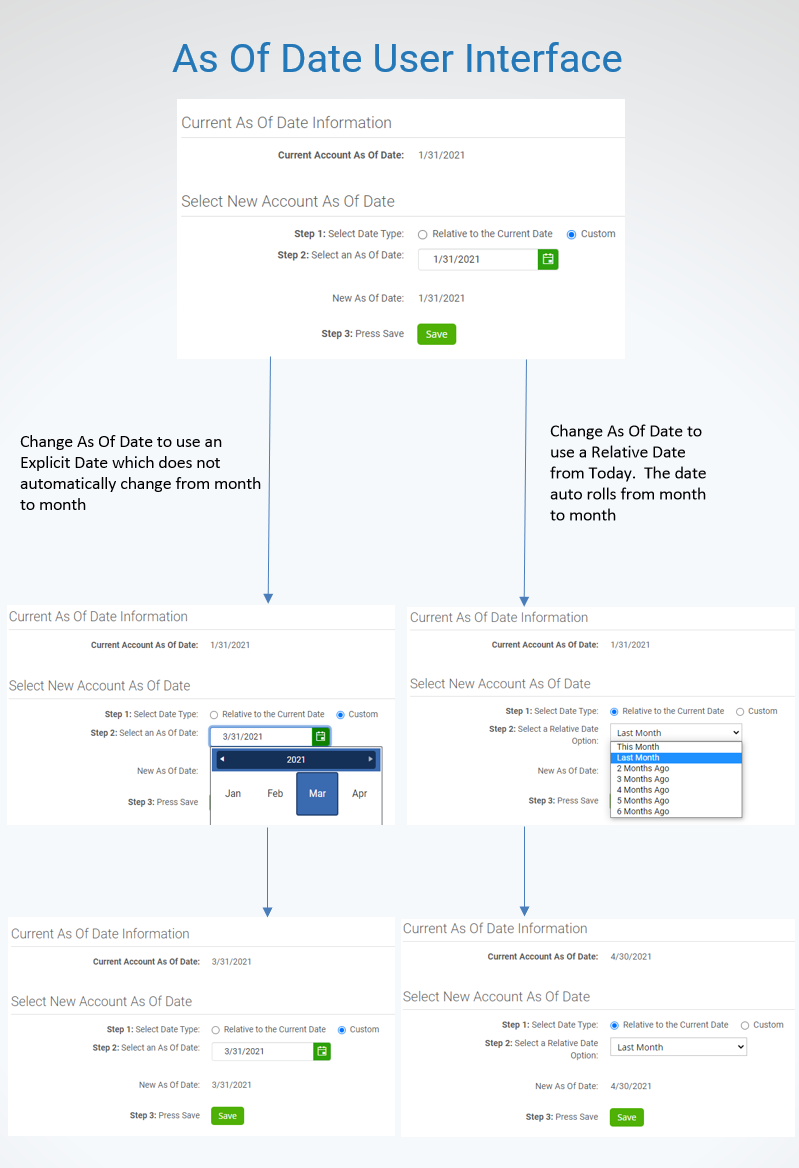 ---
Have Questions?
We're More Than Happy to Help
Schedule a Call with Customer Success below, email us at support@qvinci.com or call us at 1-512-637-7337 Ext. 1 Available M-F, 7:30am-6:30pm CT and it is always FREE!