Overview
On some occasions, during the linking process, a second instance of QuickBooks attempts to load. This has to do with a Windows permission issue on the computer itself. Both QuickBooks and the Qvinci Sync Application may be set to run as Admin, but ultimately there is a permission not allowing both applications to do so.
Both the Qvinci Sync Application and QuickBooks must be running as the same user during the linking process.
To Prevent the Second Instance of QuickBooks From Opening
Step 1. Close and exit QuickBooks entirely.
Step 2. Close and exit the Qvinci Sync Client Application.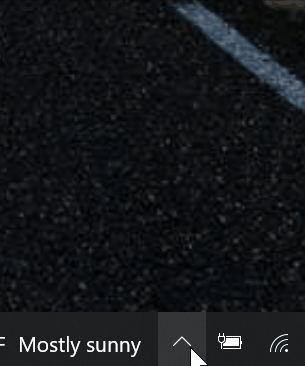 Step 3. Start the Task Manager (hold down CTRL + Alt + Delete keys), and then choose Task Manager.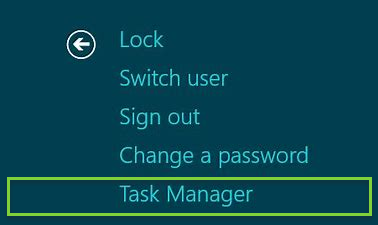 Step 4. Using Task Manager, press End Task on all QBW32.exe and Qvinci Sync processes you find.
Step 5. Right-click the QuickBooks icon and select the Run as Administrator option.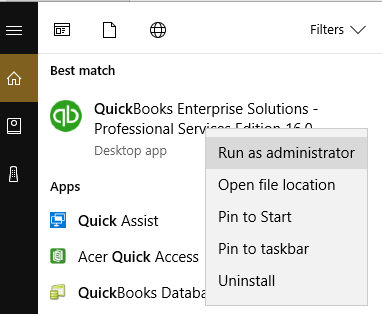 Step 6. Log in to the QuickBooks file using the QuickBooks Admin login.
Step 7. Right-click the Qvinci Sync icon and select Run as Administrator.
Step 8. Click on the Link tab in the blue at the top, sign in to Qvinci, and attempt to link the QuickBooks file again.
If the second instance of QuickBooks does not appear, then selecting Run as Administrator when launching both applications has provided a workaround to the issue. However, by default, QuickBooks and Qvinci should always run as Administrator regardless of opening them by clicking the Run as Administrator option.
A permission issue on the computer is present and would need to be diagnosed by an IT professional.
---
Have Questions?
We're More Than Happy to Help
Schedule a Call with Customer Success below, email us at support@qvinci.com or call us at 1-512-637-7337 Ext. 1 Available M-F, 7:30am-6:30pm CT and it is always FREE!