Overview
When a user logs in to Qvinci, the first page they see is either the Advisory Portal or the Dashboard (depending on the settings). However, the default can be changed to any of the menu options displayed on the left by the Qvinci Customer Support team.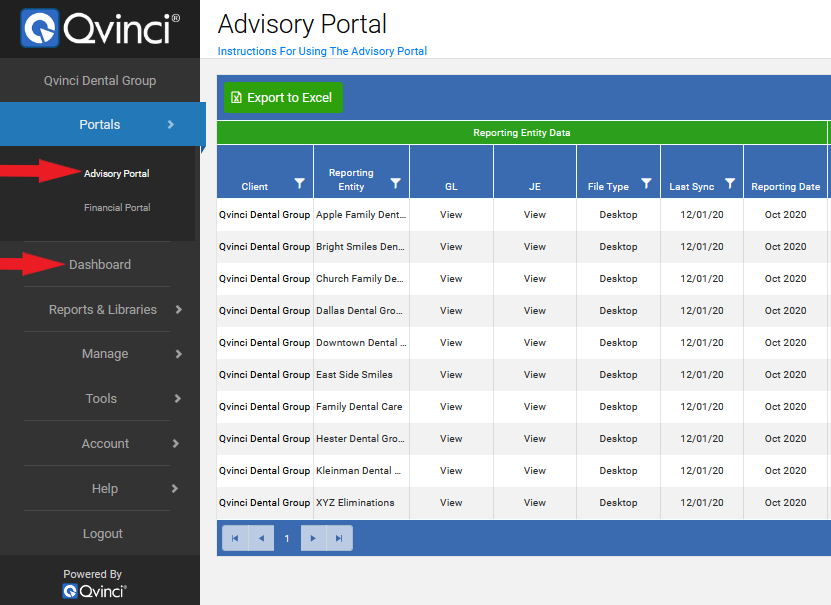 Default Qvinci Starting Page Rules
To read more about user roles and permissions read this article (User Roles and Permissions)

Logging In as Admin/Leader/Account Staff/Client Staff/Managers
DEFAULT to the Advisory Portal on Login (https://web.qvinci.com/AccountantManagement/Dashboard)
Logging In as Viewers, Client Viewers, Single-Entity Viewers, or Entity Syncers
DEFAULT to Dashboard (https://web.qvinci.com/MyDashboard)
When Changing Clients
Default to Libraries FOR ALL USERS (https://web.qvinci.com/PDFAuthor/ReportsAndPackages)
If you would like a different starting page setting for your users (such as the library), simply contact Qvinci Support to have them make the change. Doing so will override the above defaults, but any user who lacks the permissions to view the new homepage will continue to be governed by the above defaults.
---
Have Questions?
We're More Than Happy to Help
Schedule a Call with Customer Success below, email us at support@qvinci.com or call us at 1-512-637-7337 Ext. 1 Available M-F, 7:30am-6:30pm CT and it is always FREE!