Overview
When you want to get in contact with Qvinci for a question or concern, and you'd rather set up an appointment time, follow the links below.
Talk with Customer Success
Schedule an appointment for an Onboarding, Report Training, or Troubleshooting.
Step 1. Schedule an Appointment with Customer Success (click here)
Step 2. Select the reason for the appointment.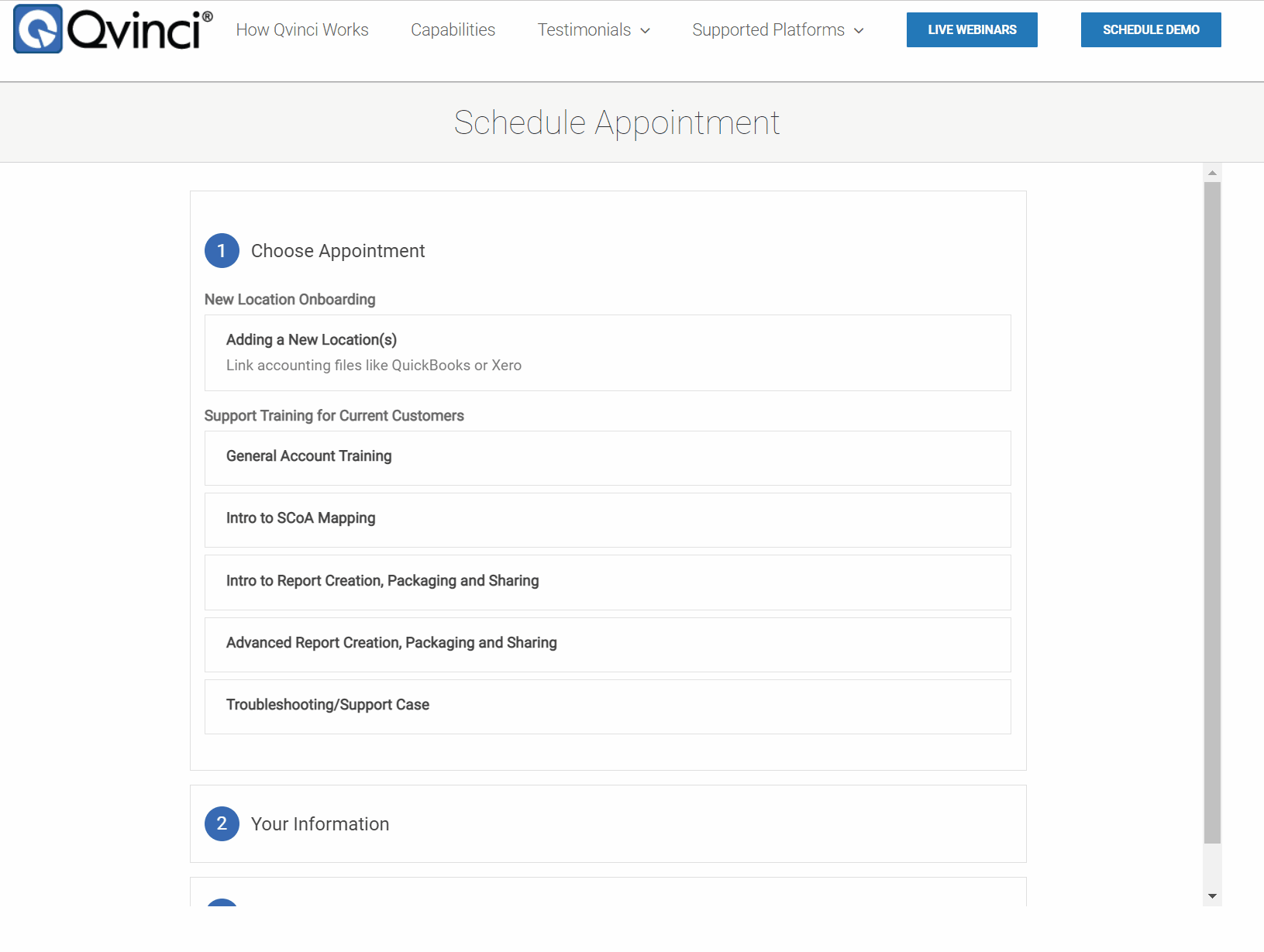 Step 3. Select your Time Zone then the desired date and time for the appointment and click continue.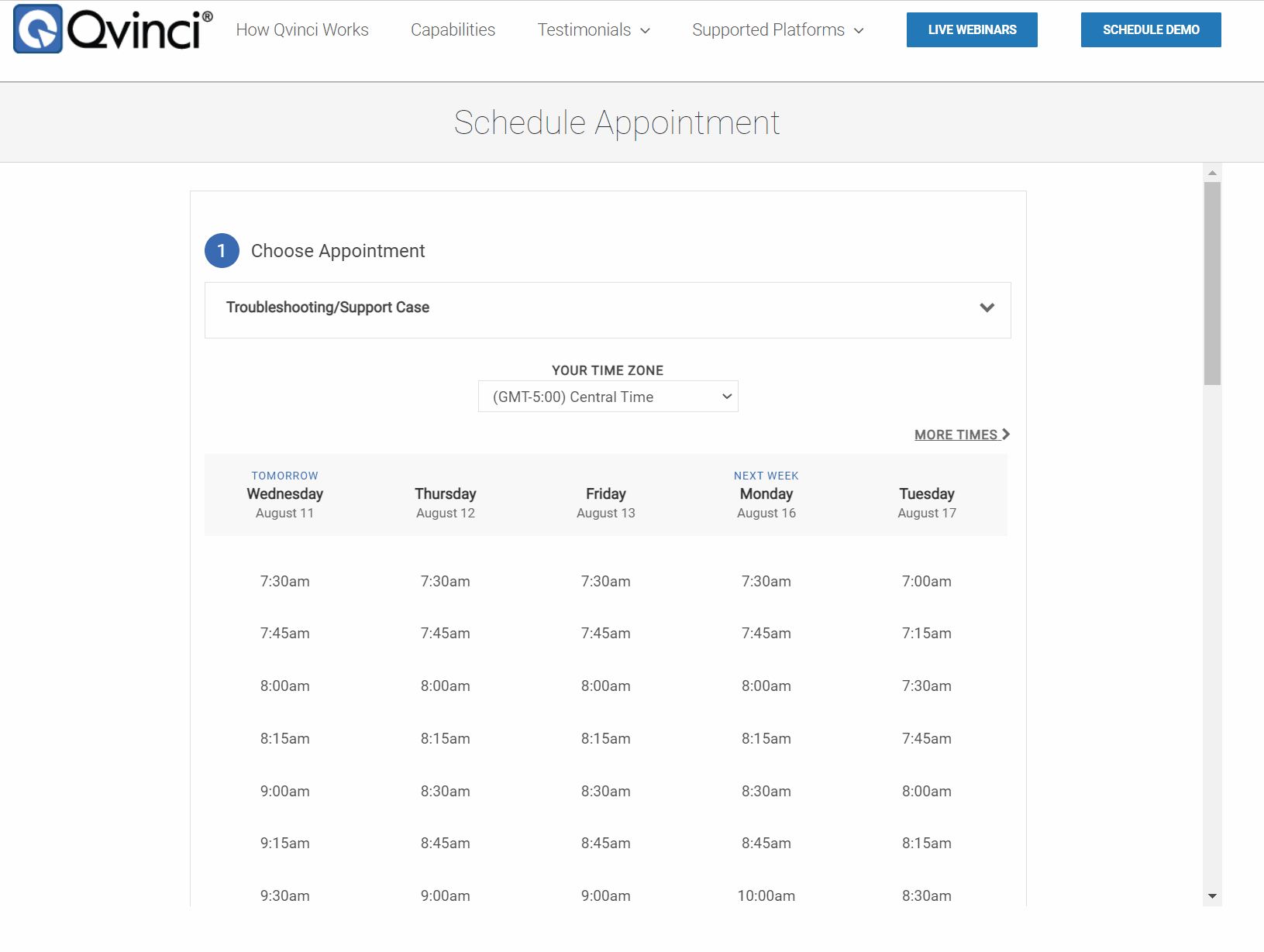 Step 4. Enter your information and more details about the appointment that may help us.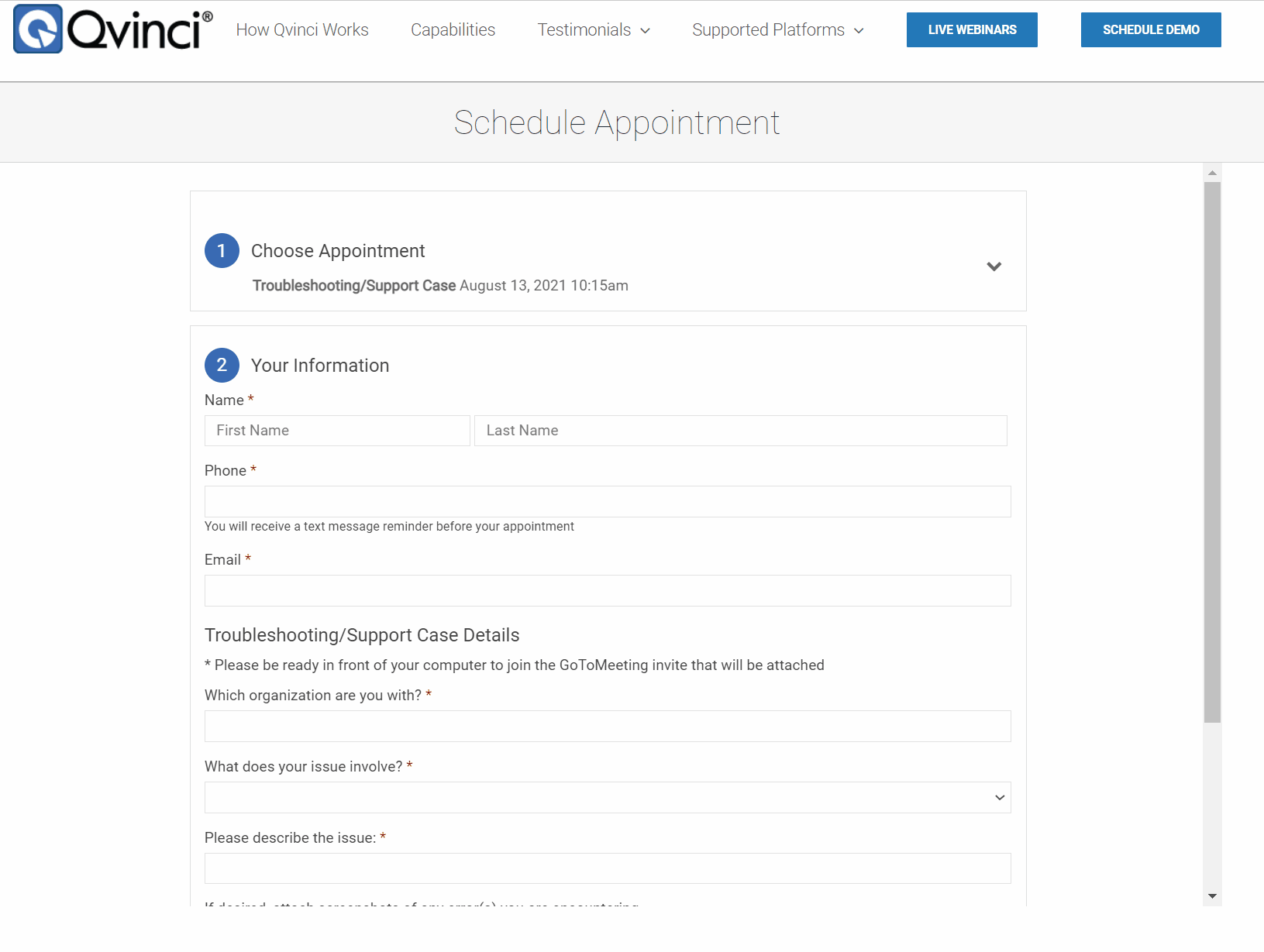 Step 5. Click on Complete Appointment.

---
Have Questions?
We're More Than Happy to Help
Schedule a Call with Customer Success below, email us at support@qvinci.com or call us at 1-512-637-7337 Ext. 1 Available M-F, 7:30am-6:30pm CT and it is always FREE!