Overview
Qvinci allows users to quickly consolidate many accounting files in a single report. Our system only allows you to view one Qvinci Company or Client at a time. The current Company/Client is always displayed in the top-left corner.

Changing Client/Company
If you have access to multiple Companies or Clients, click on the current name in the top left. You will be presented with all the Companies/Clients you have access to view, and each Company's currency and accounting method.
Click on the arrow button to the right of the Company you wish to view (highlighted in green below).

You will then be taken to the Reports & Libraries > Libraries page for the Client/Company you selected so you can quickly run reports for that Company.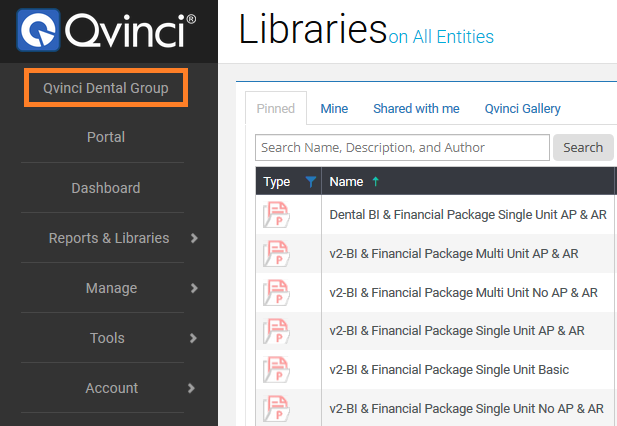 ---
Have Questions?
We're More Than Happy to Help
Schedule a call with Customer Success below, email us at support@qvinci.com or call us at 1-512-637-7337 Ext. 1 Available M-F, 7:30am-6:30pm CT and it is always FREE!
Schedule an Appointment with Customer Success