Overview
Qvinci allows Locations or Entities to be grouped by Properties.
Some of Qvinci's system default properties come directly from the accounting file.
It is not possible to edit these properties inside Qvinci in order to fix a misaligned address and must be corrected in the accounting file. Once the change is made to the accounting file, upon the next sync, these fields will be updated in Qvinci.
The two System Properties which are not assigned from the accounting file are:
Date Founded
Number of Full Time Employees
Step 1. These fields can be assigned from the Manage > Entities menu.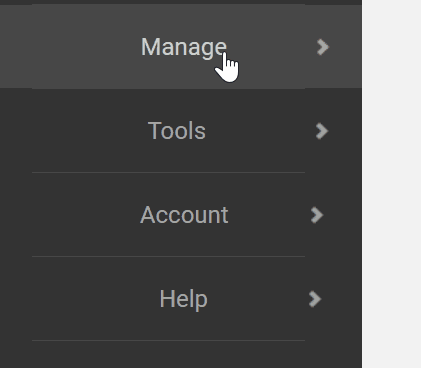 Step 2. Select the entity from the list of entities.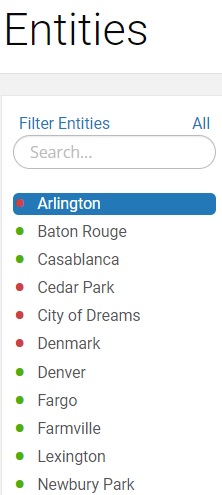 Step 3. Click the Edit Basic Details

button.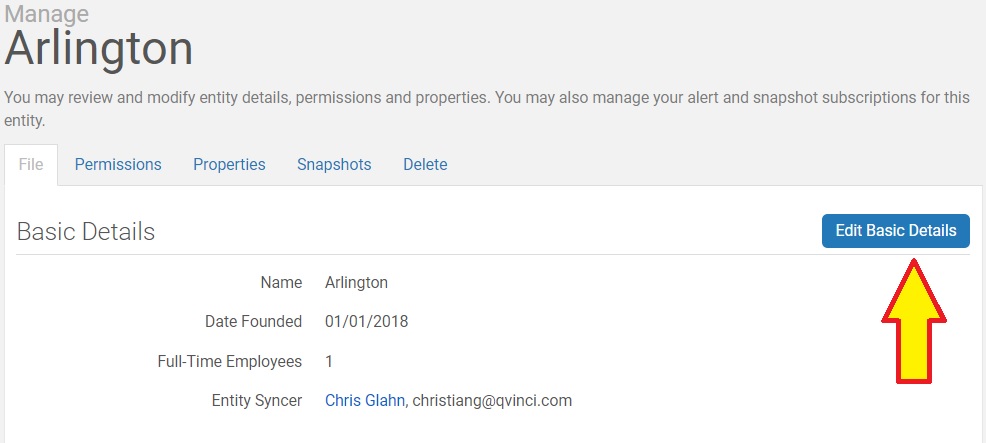 Note: After you have clicked on the Edit Basic Details button, you may edit these fields as seen below.

Step 4. Make your changes and press Save

to add the record.
Note: These fields are required if you make any changes to the entity/entity syncer after they are added into Qvinci. If you do not know the exact date of founding, a rough estimate can be added, as this date may be changed at any time. The number of full-time employees cannot be set as 0, you will be required to enter at least 1 employee.

View this article to learn How to Assign Custom Properties to Qvinci Entities.
---
Have Questions?
We're More Than Happy to Help
Schedule a call with Customer Success below, email us at support@qvinci.com or call us at 1-512-637-7337 Ext. 1 Available M-F, 7:30am-6:30pm CT and it is always FREE!