Overview
Here is the one of the most common QuickBooks errors when trying to establish a connection to QuickBooks, and is usually the direct result of an incorrect setup in a multi-user environment, or not leaving QuickBooks open to NO company in preparation for a data refresh. This is an outcome of improper settings and configuration of QuickBooks in a multi-user environment. The error message shows up as Begin Session Error Code: 80040408 could not start QuickBooks. Troubleshooting this error is a tricky process, and a user might fail to resolve this issue even after following all the troubleshooting steps.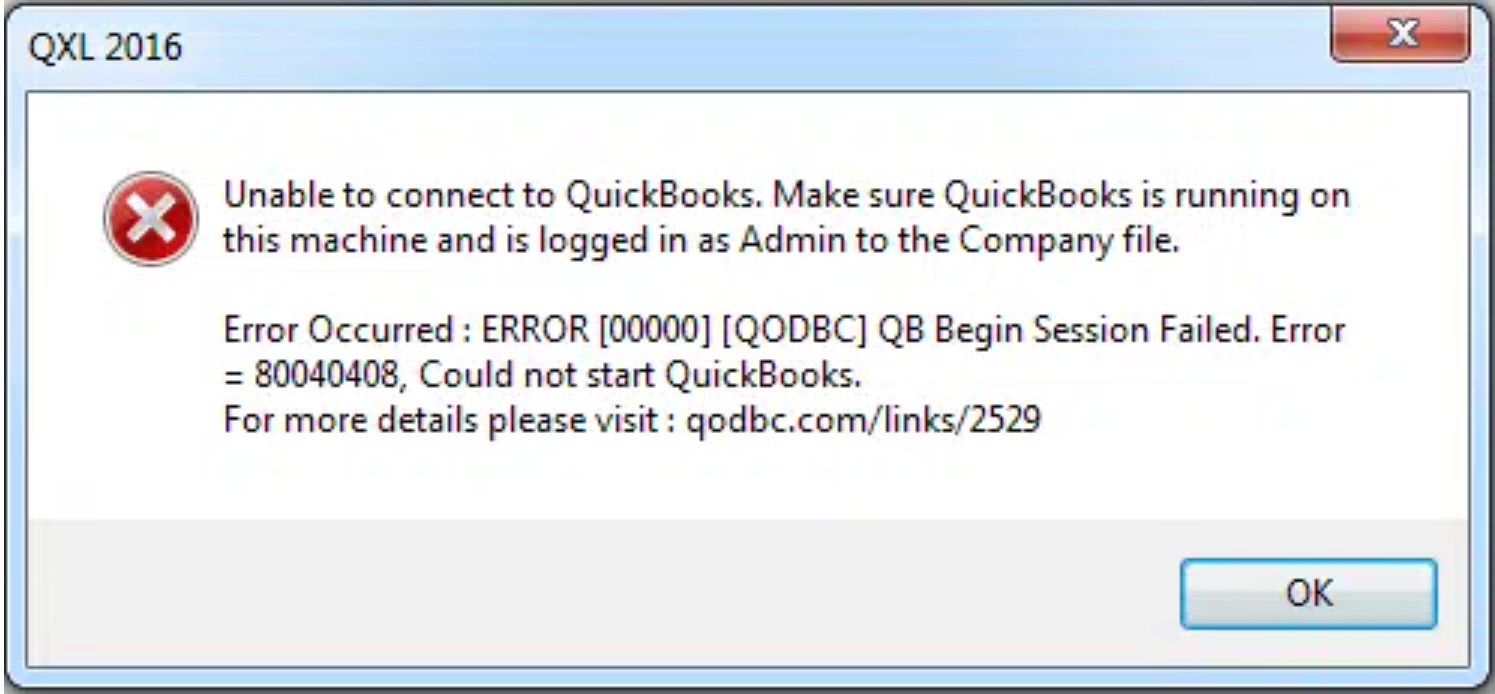 What triggers the QuickBooks error code 80040408?
You might be facing this sort of issue, due to the following factors:
When you try to open QuickBooks startup option, and it is turned as on, then this error could be seen.

If you are having different QuickBooks file names. Or if a user has opened QuickBooks to a different file or the name of the QB file has been changed by a user in their systems and no longer matches the name that was originally used when added to the QQube configuration tool heading.

Another trigger can be when the software is opened by someone else in single-user mode.

If you have multiple QuickBooks company files at the same time.

If the QuickBooks software is open to a particular company file before trying to load multiple company files at the same time.
Fixing Error 80040408 When Syncing
Step 1. Under this process, you need to Turn off the Quick start feature in QuickBooks.
Step 2. Further, move to the general and click on My preferences tab.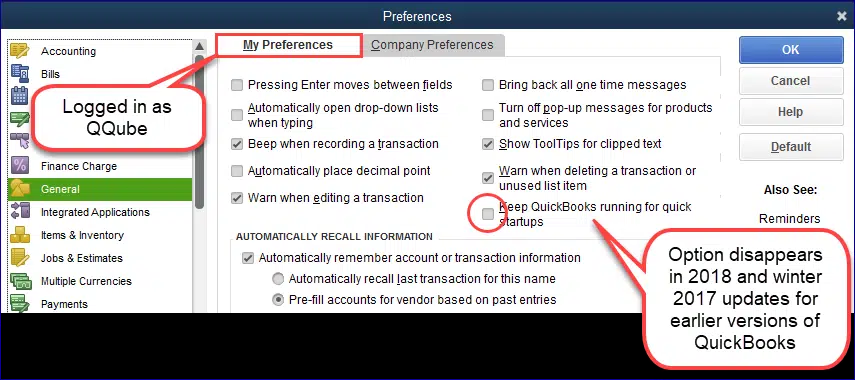 Step 3. Next step is to uncheck keep QuickBooks running for Quick startup option.
OR Process 2
Once you open QuickBooks application, make sure to open it up with No company file selected as if there is already a file opened in the application then QuickBooks not permit you to Open multiple files and will give you the error.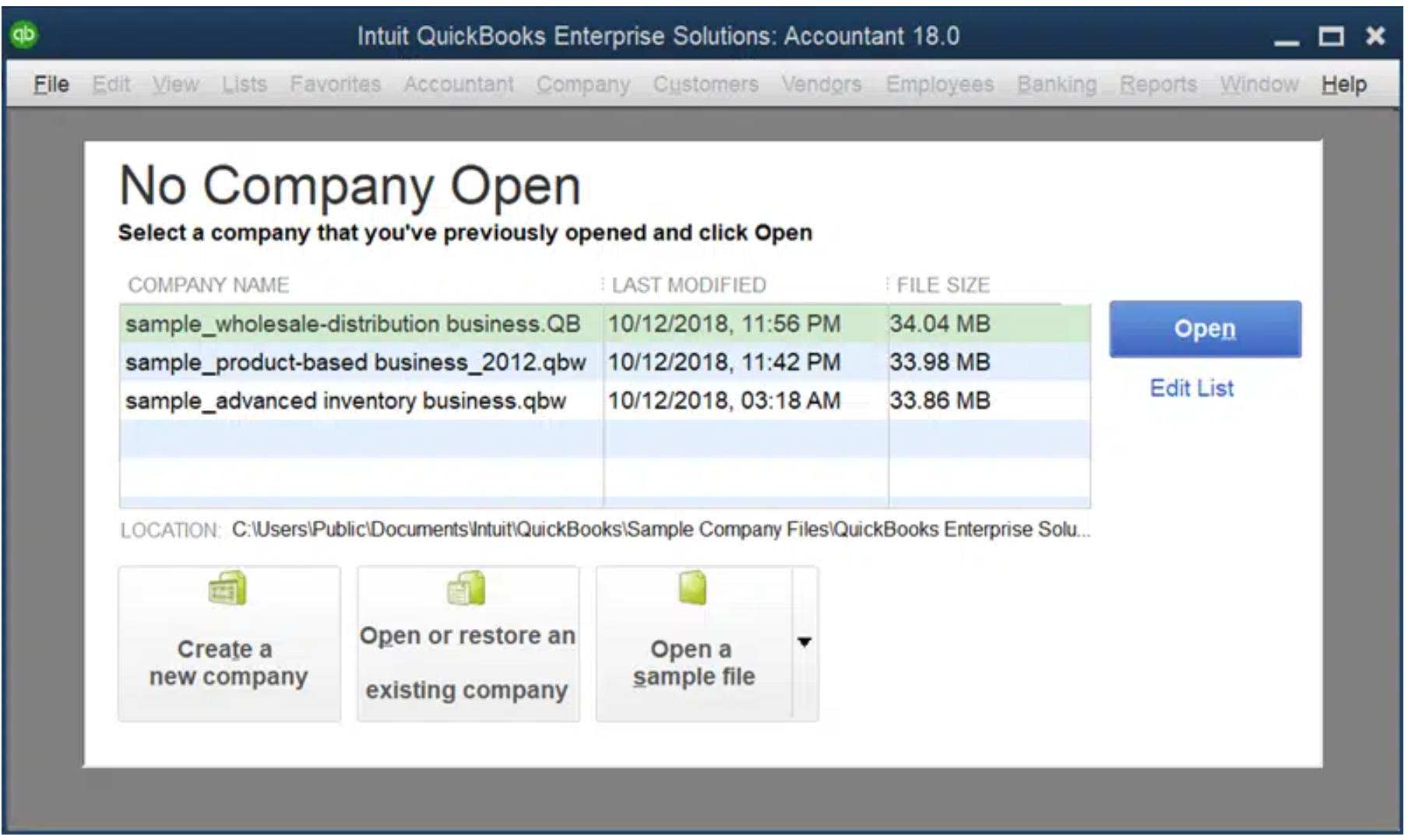 ---
Have Questions?
We're More Than Happy to Help
Schedule a call with Customer Success below, email us at support@qvinci.com or call us at 1-512-637-7337 Ext. 1 Available M-F, 7:30am-6:30pm CT and it is always FREE!