Overview
The person responsible for installing the sync application must have Windows Administrator permissions. The Qvinci sync application must be downloaded to the same computer where the accounting program is installed.
---
Intuit has announced that only QuickBooks Desktop 2022 (Pro Plus, Premier Plus, Pro and Enterprise) R3 or later is certified as fully compatible with Windows 11 64-bit.
Please do not upgrade to other editions of Windows 11 until Intuit has certified that your QuickBooks release is compatible with Windows 11. Please see published information on Intuit's website for additional guidance.
---
Running the Installer
Step 1. Use this link to download the sync installer: Qvinci Sync Client.

Step 2. Save the file to your default download location.

Step 3. Navigate to QvinciSyncSetup.exe and run the executable file.
The installer will require you to accept the terms and conditions for using the sync application. You must scroll to the bottom of the text box to accept the terms.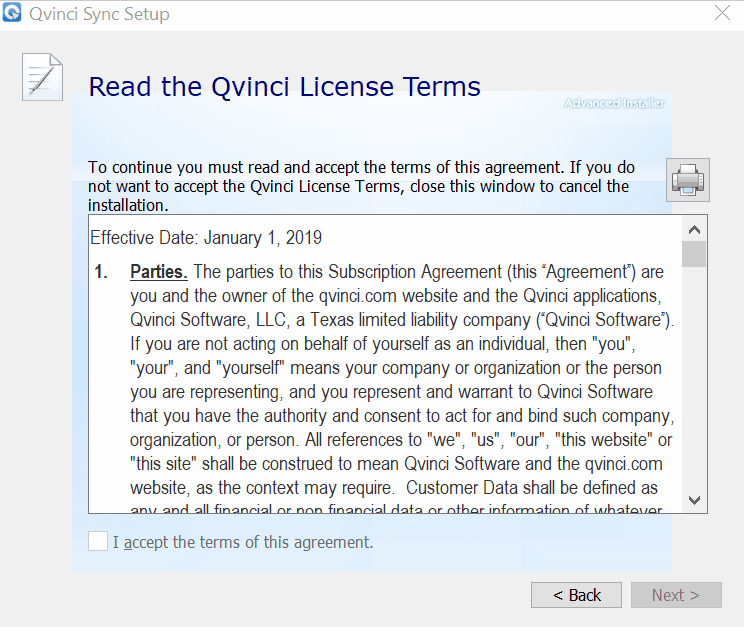 Microsoft .Net 4.5 is required for the sync application to run. If the operating system does not have .Net 4.5 the user will be prompted to update this first.
Step 4. You will be prompted to allow this application to make changes. Press YES.
Step 5. Close the Sync Setup program by pressing Close.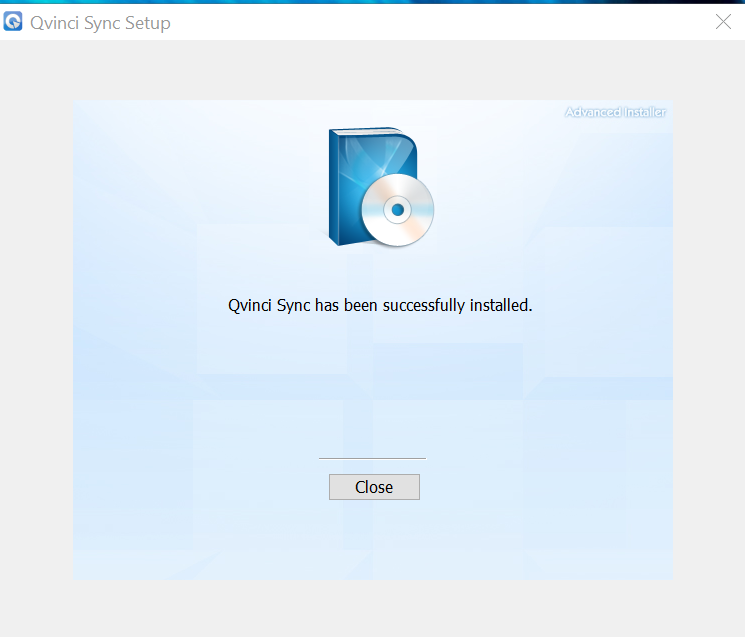 You will be prompted to restart your computer.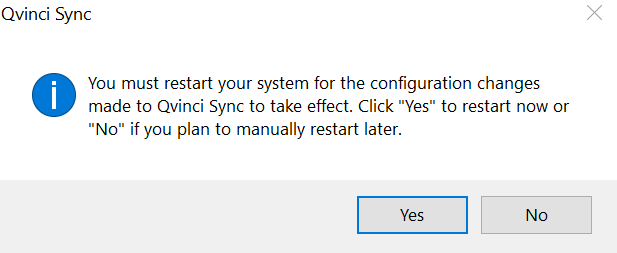 Restarting your computer is recommended, but not required.
❗ NOTE: Do not reboot if you are on a call with Qvinci support. It will end the call because of the rebooting process.
Step 6. If you have not rebooted, you will find the shortcut on your Desktop. Double-click it and then it will place it in your System Tray on the bottom right side of your screen.
Step 7. Once complete, a blue "Q" icon will appear in the System Tray on the bottom right of the Windows Taskbar or in the Hidden Icons area. This icon will have the name "Qvinci Sync Client." This is your sync application.
Step 8. The Entity Syncer may now sync their file(s) by following the instructions for Linking and Syncing.
---
Have Questions?
We're More Than Happy to Help
Schedule a Call with Customer Success below, email us at support@qvinci.com or call us at 1-512-637-7337 Ext. 1 Available M-F, 7:30am-6:30pm CT and it is always FREE!