Overview
The Sync Activity Report allows users the ability to view the sync history of a Location or Entity. This allows users to determine how frequently the Location's file is syncing. The Sync Activity Report is available for all users, but users only have visibility to Locations they have been set up to view reports for.
Run Sync Activity Reports
Step 1. From the menu select Tools > Sync Activity.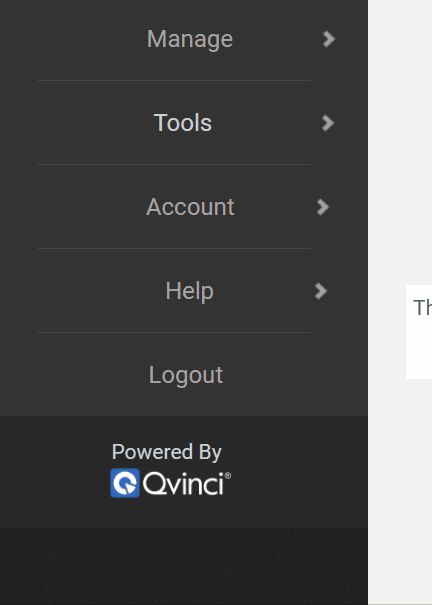 Step 2. All locations that a user has visibility to will appear in the report.

Information in the report may be sorted in ascending or descending order by clicking on one of the five column headers.
You can also search for a particular single entity by searching this list.
Additionally, exporting the report to Excel is available by clicking the Export

button found at the top right.
---
Have Questions?
We're More Than Happy to Help
Schedule a call with Customer Success below, email us at support@qvinci.com or call us at 1-512-637-7337 Ext. 1 Available M-F, 7:30am-6:30pm CT and it is always FREE!