Overview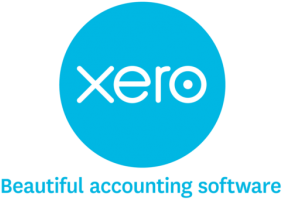 Locations using XERO can only be set up as Accrual-based accounting. If the Qvinci account is enabled for Cash-basis accounting, XERO locations cannot be created.
XERO options
The user may opt for one of two options:
Create a separate Qvinci Company for all Xero locations to be slotted under.

Enroll Company as Accrual-based accounting.

Change the accounting method in the existing Company to Accrual basis.

Doing so will require a resync of all locations.
XERO Currency Conversions
International Currency conversions Do Not take place for Xero locations. The financial data that syncs into Qvinci from Xero is the exact data that is displayed. No currency conversions take place at all for Xero locations.
Budgets in XERO Files
Qvinci does not sync budgets from Xero.
XERO Class/Location Separations
We can only sync a full file at this time. There are no classes or location options.
Sync Overview
Xero locations may be manually synced 3 times per day.

Xero locations can only be synced 1 time per hour.

The connection for syncing will timeout after each sync, requiring the user to wait until the allotted time has passed until the next sync can take place.

Xero locations are automatically enrolled in a scheduled sync process.

This scheduled sync process does not count toward the maximum number of manual syncs allowed per day. The scheduled sync process will run overnight.

Bulk syncing of multiple Xero locations is not possible.
Reporting Overview
When consolidation reports are run, Xero locations will be removed from the report if that report type does not support Xero.

If a Xero location is included in locations being reported upon, the Cash Flow report will not be available.

Qvinci AR/AP Aging reports do not display overpayment or prepayment balances from Xero. Therefore, it is possible that Qvinci AR/AP reports do not match Xero. However, this may be related to overpayments or prepayment balances not being shown. The balances are, however, present inside the Xero AR/AP reports.

Qvinci AR/AP Aging reports work off of the Due Date of the invoice, not the Create Date. Additionally, Qvinci AR/AP Aging reports are displayed as "0-30 Days," "30-60 Days," "60-90 Days," and "over 90 Days." Xero operates on a calendar month display instead. Therefore, the user should keep in mind that AR/AP Aging reports in Qvinci will likely not match Xero.
Available Reports for Xero