Overview
The Qvinci Administrator and Managers have the ability to limit user visibility with regard to the Entities in Qvinci. Visibility for end-users is set on the Entity level. Therefore, the Admin and Managers can assign a user viewing permission to only one or multiple entities in Qvinci. The Admin and Manager(s) will see all entities. However, the end-user is still able to partake in the anonymized benchmarking/comparison reports across the entire Qvinci Company, even if they have visibility for only one Location.
How To Limit User Viewing Privileges for Entities
Step 1. As an Administrator or Manager, sign in to your Qvinci account web.qvinci.com.
Step 2. Go to Manage > Entities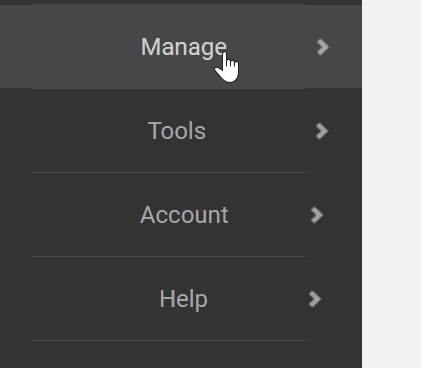 Step 3. Select the entity you wish to limit visibility.
Step 4. Click on the Permissions tab for that entity.
Step 5. Press the Add Users

button either on the Entity Viewer or (if available) on the File GL viewer section
If adding a user that has not had privileges before, use the Invite User

button and enter their first name, last name, and email address. The user will receive an invitation to activate their own Qvinci account.
This will limit the user's access to only this single entity.
---
Have Questions?
We're More Than Happy to Help
Schedule a Call with Customer Success below, email us at support@qvinci.com or call us at 1-512-637-7337 Ext. 1 Available M-F, 7:30am-6:30pm CT and it is always FREE!